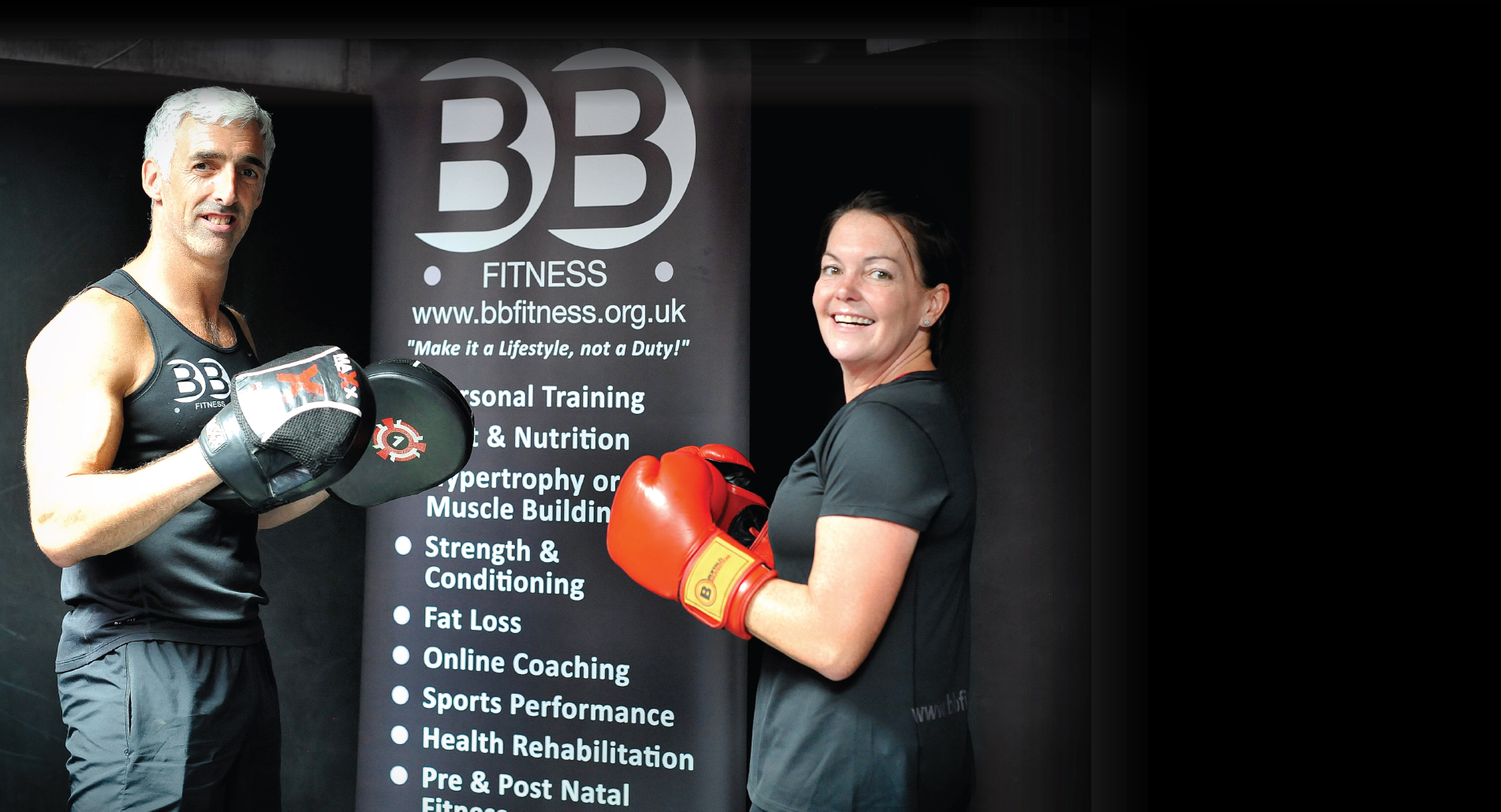 LIFESTYLE
NOT A DUTY!
MAKE IT A
I'm judged by your results, therefore it is of the utmost importance that I ensure you reach your goals, be it getting stronger, losing weight or running a marathon.
My commitment to you is to make a difference to your current lifestyle and enable you to become a healthier and happier person with increased confidence and self-esteem. I just need your commitment and effort to ensure you reach your goals.
PERSONAL TRAINING SUCCESS STORIES
I began BB fitness PT sessions at 6 weeks post giving birth and it was the best thing I ever did for both physical and psychological results. After the first session I cancelled my gym membership (that I never went to anyway) and it ended up leading to a weight loss of stone and half, 3 dress sizes down
TRAINING SESSIONS FOR EVERYONE
Whether an elite athlete or middle-aged housewives, the fulfilment I feel from helping someone achieve their goals, is what drives me. I believe that I can have a positive effect on anyone I work with.
HAPPIER AND HEALTHIER LIFESTYLE
Whatever their personal issues are; I will move heaven and earth to ensure that each and every person who I work with leaves a happier, more confident and healthier person.
I want you to be in the best shape of your life and happier than you have ever been. Get in touch with me to discuss my range of packages to suit your lifestyle and budget